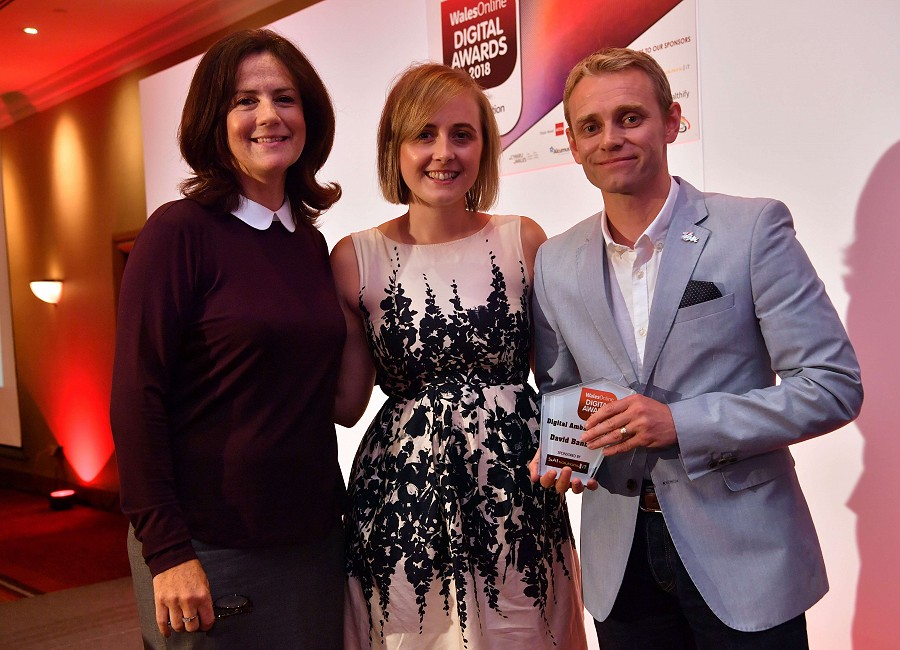 SA1 Solutions were proud to sponsor this years Wales Online Digital Awards 2018. The awards covered 12 categories including Digital Ambassador of the Year which SA1 sponsored.
The winner of this years Digital Ambassador of the Year was David Banner, managing director of Wales Interactive, a video games company in Pencoed. David has over 21 years' experience in the gaming industry, which has seen him develop over 35 titles encompassing a variety of gaming platforms including Nintendo, PlayStation, Xbox, all with sales more than 10million copies worldwide.
David has been instrumental in the growth of the games industry in Wales, he played a key part in creating jobs in this sector in Wales that never before existed, as well as assisting in establishing Wales as a recognised digital creative UK hub.
SA1 were proud to support these awards and present this award to such a well-deserved individual. Simon Ahearne, managing director of SA1 Solutions commented:
"We are thrilled to be sponsoring the digital ambassador award and supporting Wales' thriving digital sector. The innovation demonstrated within the digital industry deserves recognition, which is why we wanted to be a part of these awards and celebrate the talent that Wales has to offer. Showcasing those that are driving the digital sector and highlighting what Wales has to offer on both a national and international stage is something we are proud to be a part of."