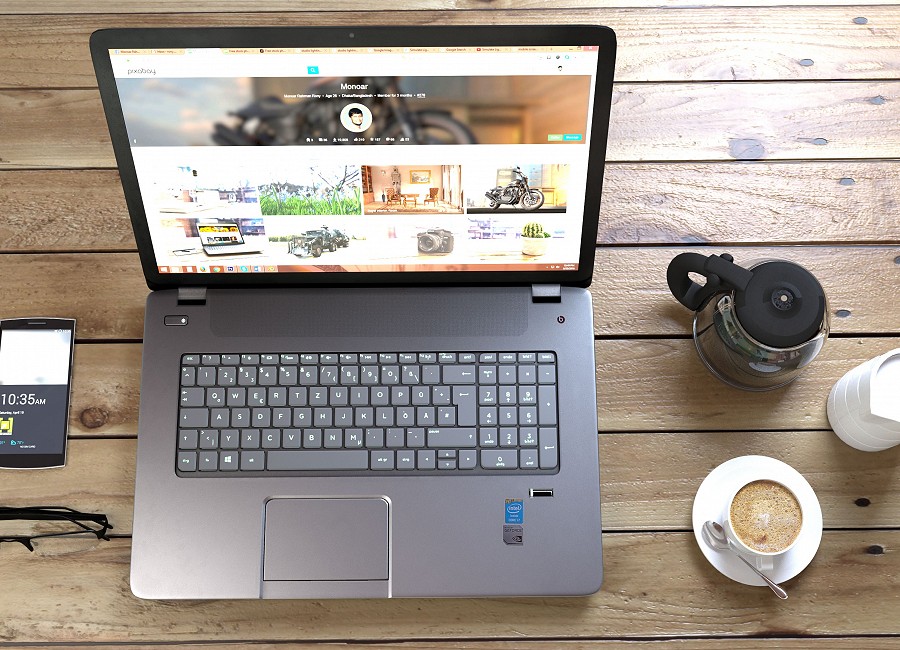 Last month (12 March 2019), the World Wide Web turned 30. Since its launch in March 1989 by founder Tim Berners-Lee, the humble networked information system that he proposed has developed to become an innovation that we can no longer live without. Here, we look at some of the most significant of the internet's developments over the past 30 years, highlighting just what is possible because of the World Wide Web.
Online shopping has become a convenient way to make purchases. You can buy all kinds of goods online, and even sell items yourself with websites like eBay. Consumers now have greater access to goods thanks to the internet, with businesses having a global market to take advantage of to boost sales.
This is probably one of the biggest social influences the internet as had. Facebook, Twitter, Instagram… these social media platforms have allowed people to share their world with friends, family, and whoever else they allow to enter their online world. Although social media can be incredibly important to businesses to engage with their stakeholders, to help seek advice from others and even to catch criminals, the platforms have also been used for harassment, bullying and to share disturbing content.
News updates through broadcast media have had to compete with the internet for its audiences. Many people now source their news through news website or social media updates. With stories being published instantaneously, people can get their news as it happens via the internet.
However, there is also fake news to contend with. Fake news, or deliberate misinformation, has been a term that has gained traction in recent years. The internet enables information to spread quickly and on a global scale, particularly because of social media. Fake news is information that is untrue or dubious, and if widely spread, leads people to believe it is true. It can cause serious disruption as a result, as highlighted during the US presidential election. So, although the internet is incredibly resourceful, some resources may not be as credible as you think.
Downloading video content in order to watch it is no longer needed. Videos can now be streamed through the internet, offering viewing on-demand. This has been improved with greater internet speeds over the years. YouTube is by far the most popular video sharing website, which many people use for tutorials or entertainment. It also allows you to live stream content, helping you to get your message or creation out there for the world to view.
Numerous websites are based on a model of users having access to free content if they provide their personal data. This can be worrying as it can result in a loss of privacy and exposure of sensitive information. The Cambridge Analytica scandal is a clear example of this. The internet therefore may have many benefits, but it worth thinking before you share personal information that you would otherwise want kept private.
Cryptocurrencies, such as Bitcoin, are virtual currencies with no central authority. It therefore makes it immune to manipulation by government. It uses cryptography for security, making it difficult to counterfeit. Cryptocurrency systems enable secure payments of online transactions directly between two parties without the need of a third party, such as a bank. Without the internet, these decentralised currencies wouldn't exist.
The internet has many benefits, but it also comes with its drawbacks. Criminal groups take advantage of the internet through targeting individuals and businesses online to steal personal data for financial gain. Online banking and ecommerce are key targets. Whether impersonating colleagues via email to obtain account details or infecting a computer with viruses, the online world can be a dangerous place.
It is worth businesses considering what contribution they make to the internet. Blogs, tweets, websites, photos, videos, likes, shares… the internet is what it is because those using it are creating it. To get your company out there, perhaps engaging and contributing to this online community could well give it a boost. However, it is always best to be vigilant to the downsides that come with online activity, such as cybercrime and the potential spreading of your personal data.
Is your business making the most of the benefits of the online world? Are you worried about your business' online security? Contact us at SA1 Solutions on 01792 439087 or email info@sa1solutions.com to find out how we can help.