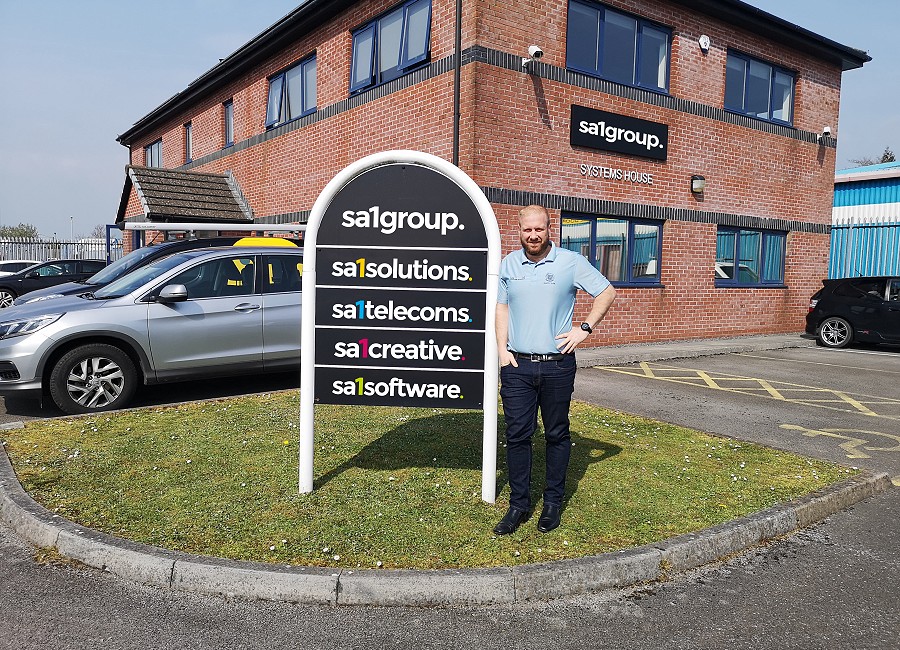 SA1 are proud to support our Technical Director Alex Kamil as he undertakes four fitness challenges throughout the year to raise money for two incredible charities, Wales Air Ambulance and Alabaré Christian Care and Support.
Alex has signed himself up to four physically demanding events spread over the next 6 months. These events include, the Swansea Triathlon, the Swansea Half Marathon, the Gower Triathlon and the Mumbles Triathlon Middle Distance.
These events kick off on Sunday 2nd June with the Swansea Triathlon, this event will begin with a 750metre swim at the Prince of Wales Dock. Participants will then complete a 20km bike ride which is three laps along the front of Swansea, finally, participants will complete a 5km run.
At the end of June on Sunday 23rd, Alex will be taking part in the Swansea Half Marathon. This is a 13.1mile route that starts at the iconic Brangwyn Hall before heading into the city centre. The route involves running all the way down to Mumbles and then back towards Swansea along the seafront and finishing near the Museum Green.
Just two months later, on Saturday 31st August Alex will be taking part in the Gower Triathlon, which involves a 1.5km swim, 35km cycle and a 10km mile run. The course is a fast swim at Port Eynon beach, a hilly bike ride across Gower terrain and then finishes with a two-lap run across the beach and then up into the caravan park.
Then finally on Saturday 28th September Alex will complete the hardest of all four events – the Mumbles Triathlon Middle Distance! This event starts with a 1.2mile swim off Mumbles Bay, followed by a 56mile bike ride around Mumbles and Gower. This event ends with a 13.1mile run along the scenic front of Mumbles.
SA1 are very excited to support Alex and we look forward to following his training and efforts throughout, if you would like to support Alex and donate to this good cause you can do so here:
https://uk.virginmoneygiving.com/fundraiser-display/showROSomeoneSpecialPage?pageUrl=Sa1solutionsFundraising
Keep an eye on our blogs over the next few months as we post more updates on our chosen charities and on Alex's progress!