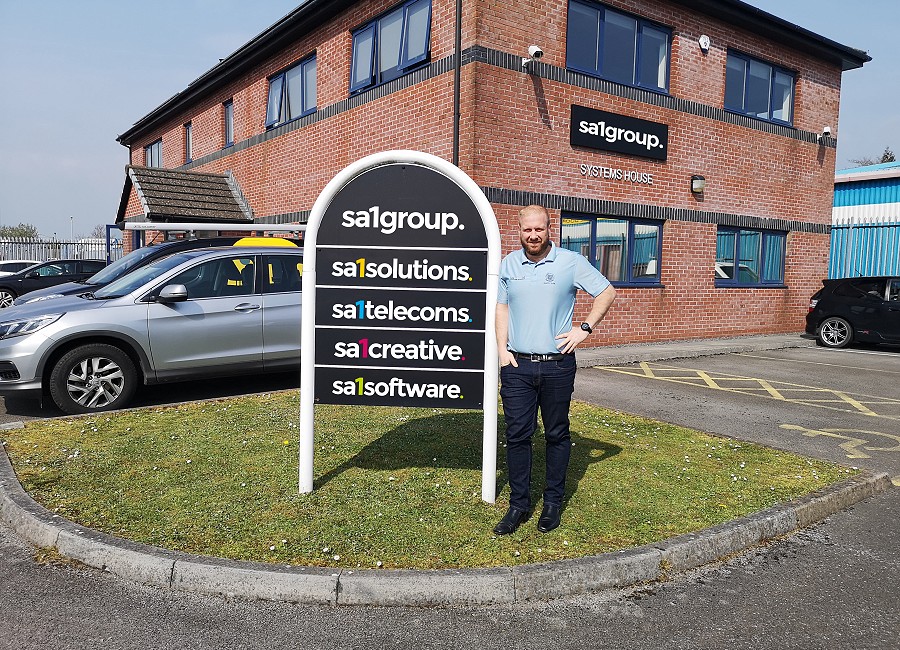 Supporting charities is incredibly beneficial not only to the not-for-profit organisations themselves, but also for those raising the much-needed funds to keep these entities in operation. SA1 Solutions is dedicated to supporting charities and is proud to have staff members that go that extra mile to raise money for causes that are important to all of us in the company.
Alex Kamil, technical director at SA1 Solutions, has shown continued support for charitable organisations. During November last year, Alex completed a sky dive to raise money for Alabaré - a charity that supports homeless adults, young people, veterans and those with learning disabilities. This year, he is furthering his efforts by taking on four sporting events to again raise money for Alabaré, but also, for Wales Air Ambulance, which provides free, life-saving helicopter emergency medical services.
Both Alabaré and Wales Air Ambulance are admired customers of SA1 Solutions, and we are proud to have Alex showcasing our support for the charities through this immense challenge.
On 2 June, Alex will start his first event by undertaking the Swansea triathlon. He will then run the Swansea half marathon on 23 June. Next, he will take on the Gower triathlon on 31 August and finally, on 28 September, he will finish his challenge with the Mumbles middle distance half iron man. An enormous amount of effort is required by Alex to undertake these four events, with him already working hard on his training. SA1 Solutions will support him every step of the way to help him raise as much money as possible for Alabaré and Wales Air Ambulance.
There are many important reasons why businesses should aim to support charities and third sector organisations, with some of these outlined below to show SA1 Solutions' own experiences of the benefits:
Improved corporate identity
Every company should prioritise corporate social responsibility (CSR), which includes social benefits for its stakeholders. Supporting a charity can form a part of this, as it demonstrates a company's ethical contributions to its community. Stakeholders are more likely to view a company in a favourable way if it shows its efforts to be responsible to those upon which it impacts. Being dedicated to assisting not-for-profit organisations therefore can enable a company to be viewed as admirable and thus enhance its corporate identity.
Increased exposure
Being aligned with a charity can help boost your company's profile. It increases interest not only of the charity, but also of the company that has chosen to support it. A charitable initiative gives the company something to talk about on social media, through a blog on its website, at networking events and even in everyday life. Word gets around and having something to talk about can help increase exposure and thus raise the profile of the company in a positive way.
Team spirit
There is a greater sense of teamwork when it comes to raising money for charity. If particular team members have taken on a challenge on behalf of the company, other employees often want to help to raise funds and awareness of the charity, showing an enhanced team spirit and sense of togetherness within the firm. This can result in an improved working environment, increased productivity and better relationships amongst team members, who have been brought closer together because of supporting a cause together, as part of the company.
To support Alex with his efforts for Alabaré and Wales Air Ambulance by making a donation, please click here

https://uk.virginmoneygiving.com/fundraiser-display/showROSomeoneSpecialPage?pageUrl=Sa1solutionsFundraising