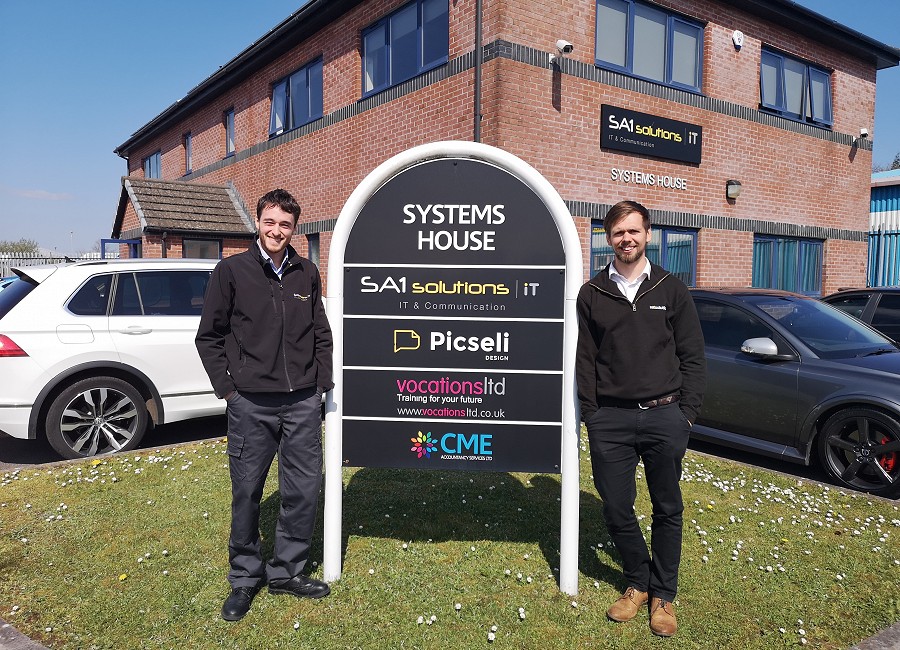 SA1 are proud to say that we have recently taken on two new employees who have joined our support teams.
Liam Watson
Liam Watson has recently joined our first line support as an Apprentice IT Support Engineer. Originally from Scotland, Liam moved to South Wales in order to further pursue his career in IT. He has spent many years working in customer facing roles while building up his IT knowledge. Liam has vast experience in areas such as troubleshooting, optimisation and maintenance in many different Windows operating systems and network issues. His apprenticeship will further help advance his skills as he will receive on the job training by our skilled engineers and offsite training delivered by Swansea iTec.
Liam is an enthusiastic volunteer and has spent three years volunteering at Margam Country Park assisting with the maintenance of the park. He is also a passionate skiier, he has previously spent time in Canada working as a ski chairlift operator.
Matthew Williams
Matthew Williams recently graduated from Portsmouth University with a degree in BSc Computer Networks and has joined our second line support team as a Graduate IT Support Engineer. Matt will be supporting our customer with day to day technical issues but will also be working alongside our server team to further enhance his skills in that area.
Matt is a keen outdoor enthusiast and is happy to be back in Swansea, as he has friends and family in Gower. He enjoys activities such as mountain biking, hiking and surfing.

Scott Kinsey, our Helpdesk Team Manager has commented, 'We are very excited to have these two new individuals among our growing team. They both come with different levels of IT experience, from different areas of IT and we are eager to use their experience and knowledge to further diversify our offering. Our on board training will help them further develop their knowledge and they have fast become valued members of the team.'
Want to join SA1?
SA1 are continuously looking for new talent to join are ever expending teams, if you are interested in seeing what positions we have available here: https://bit.ly/2VzHyjf