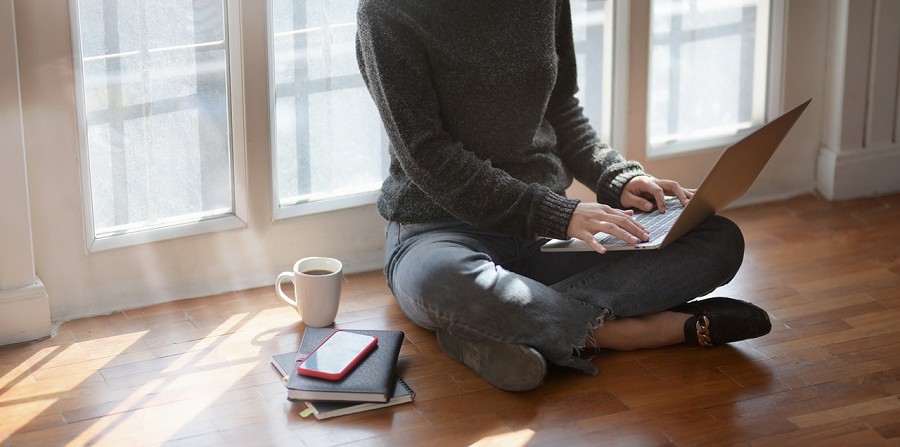 In light of recent events, it's important that businesses are able to operate effectively outside of the office environment. If possible, employees should be able to work from home - which is where cloud computing comes in.
Cloud computing enables a business to store large amounts of data on the internet, where it can be managed, shared and processed via a network of servers. If a business adopts cloud computing, this means that all of its employees are able to work remotely as long as they are connected to the internet.
Cloud computing allows employees to access documents via their smartphones, laptops and other devices, which is a fantastic way to ensure that no one is left out of the loop. Staff who are extremely busy or who live far away from the office can use cloud computing to keep updated with clients and co-workers alike. This is especially useful for freelance employees.
When utilising cloud computing, colleagues can view and share information in a safe and easy way. Some cloud-based services offer social spaces where employees can instantly connect and collaborate even if they are working remotely or if circumstances prevent them from coming into the office.
In uncertain times such as these it's important for businesses to carry on as normal, or as close to normal as can be expected. Cloud services, including cloud computing and cloud telephony, give employers and employees alike the opportunity to work effectively from home or other locations.
The team at SA1 Solutions are here to help businesses adapt to cloud computing. We believe that it's a vital system for companies to have in place just in case employees have to work remotely for whatever reason.
If you have any questions, contact the team at SA1 on 01792 439087.