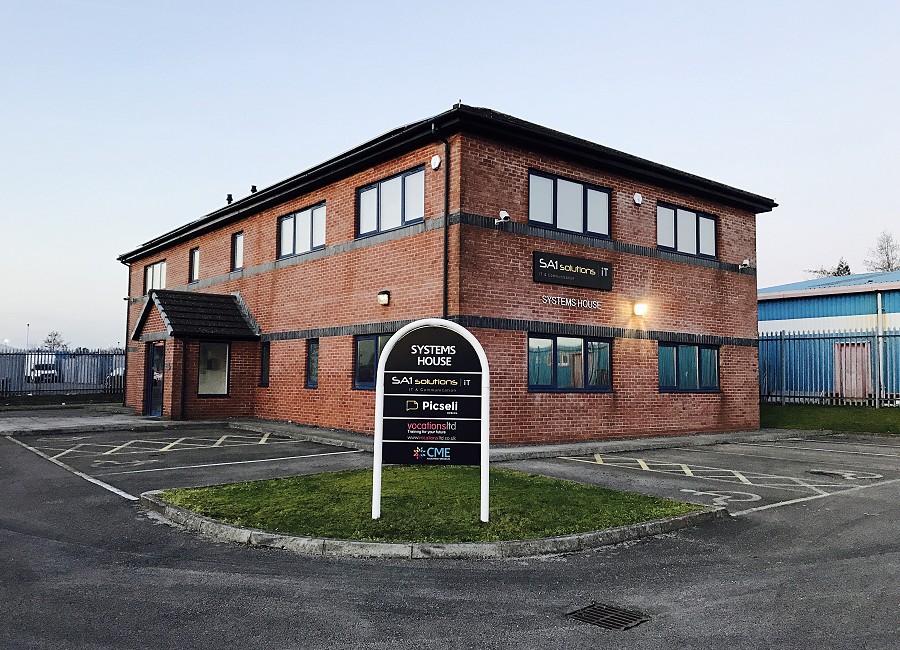 Throughout lockdown SA1 has worked tirelessly to ensure that all our customers have the support that they have needed to adapt their business during this uncertain period.
At the start of lockdown, to adhere to government guideline's our offices were closed, however we in anticipation had set up our staff to work remotely from home. SA1 initiated a plan to ensure that we were able to fully support all our clients. During the first 15 days alone, we helped more than 50 companies and almost 1,000 staff from across the UK. A majority of our work involved setting up home working for a number of clients providing the essential equipment and software needed to ensure business continuity and service delivery with minimal impact.
We are pleased to announce that our SA1 Headquarters is back open as normal. The safety of our staff is still our utmost priority, we have therefore introduced the following new policies:
Hand sanitising units are now placed at all major doorways throughout the building.
A complete reshuffle of the building has taken place to ensure that all employees are socially distanced while sat at their work stations.
Guides on how to work safely together have been made available to all employees.
Signs are in place throughout the building to remind staff to wash their hands thoroughly, to keep their distance and to keep work stations clean. Additional cleaning products and soap has been provided.
Social locations throughout the building such as the kitchen area now has a limit to the amount of individual that can access that location at once.
Throughout the building tape has been placed on the floor to help ensure that a 2-metre distance between employees is met at all times.
Simon Ahearne, Managing Director of SA1 Solutions, said:
"I am proud of our teams and of how quickly they have adapted during these uncertain times, they have all worked extremely hard to ensure that the high level of service we provide has gone undisturbed. Now that businesses are reopening, we are seeing a steady increase in work so its great to be able to bring our staff back from furlough and have the office open again."
The engineers that have worked throughout lockdown have been having daily video meetings, while those on furlough have been having monthly catch ups with their managers to stay up to date with what has been going on within the business. SA1 is a very close-knit organisation and the general feeling among all staff was an eagerness to be back.
Our teams are here to assist any business that needs IT support during this period, for further information on how we can help your organisation contact us on info@sa1solutions.com or call 01792 439087