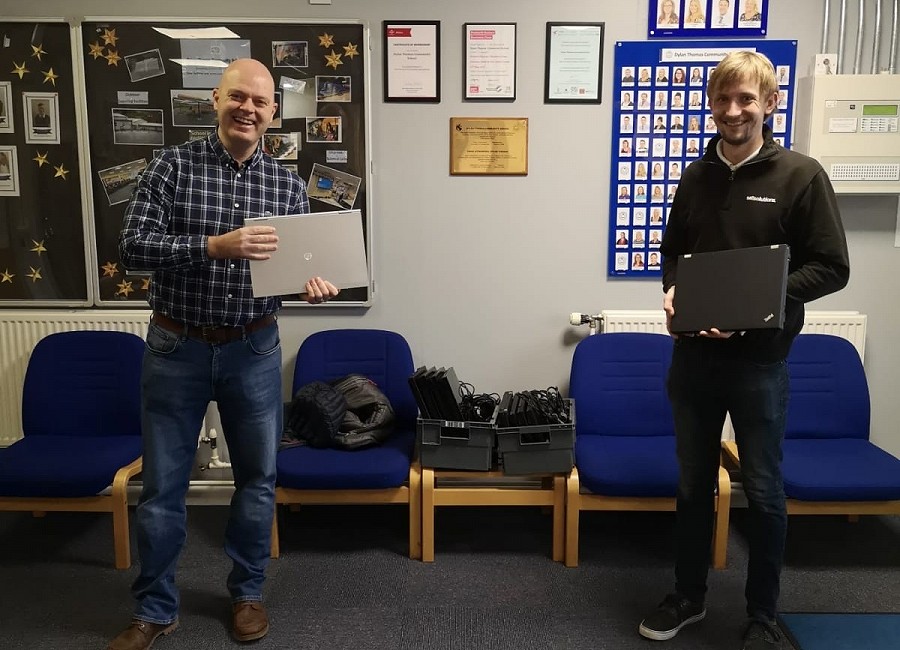 As an IT provider, SA1 Solutions is extremely aware of how important it is for everyone to stay connected during these difficult times, especially when it comes to education.

As a business, we wanted to offer some assistance to local schools and the current demand for laptops. The aim is to enable children to access online platforms and to continue learning at home during the Covid-19 lockdowns. On Wednesday 3rd February, Senior Engineer-Scott Kinsey, visited the Dylan Thomas Community School where he was able to meet with Headmaster, Mr Paul Davies and donate 10 laptops to support children with online learning.
Mr Davies said "The donation will make a significant difference to pupils and their families during the latest lockdown. We have not been able to fulfil the demand placed on us in terms of issuing devices, so these laptops are very welcome"
If you are a local business who would like to donate laptops, SA1 would be happy to help with the process of wiping and rebuilding the machines for educational use.
For further details please email info@SA1solutions.com