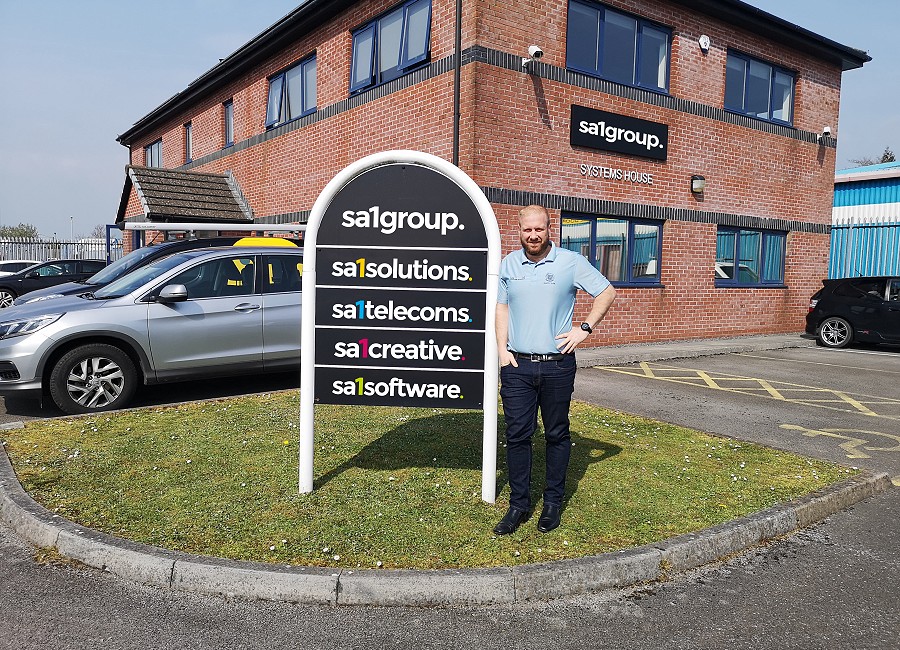 A specialist car and van insurance company in Swansea has made a five-figure investment in a new state-of-the-art phone system and expanded premises to ensure it can continue to trade safely and seamlessly throughout multiple COVID-19 lockdowns.
The technologically advanced VoIP communication system, installed by SA1 Telecoms, has allowed Brentacre to easily expand its office space, increasing the distance between the workstations of its 22 members of staff to well above the Government's recommended level of 2 metres.
To do this, SA1 Telecoms extended the network to Brentacre's new upstairs office, extending all cabling and WiFi connections, and setting up and installing all PCs over one weekend. This meant that all staff had to do when they arrived on Monday morning was to log in to their new workstation to begin work. The system also allows employees to home locate seamlessly without a loss of service.
The VoIP system means that all Brentacre's phone communications are now cloud-based, and individual handsets can be taken home when staff are required to work remotely, with the office line being directed to their home address.
This ensures that employees do not have to pick up the costs of work-related calls on their own phones when home located. The new system is also integrated with their CRM, meaning that all calls are recorded, waiting times reduced, and notes on individual clients needs can be made automatically.
As well as accessing the system on the new portable handsets, the VoIP system can also be accessible on employees' mobile devices through an app, meaning important customer details and requests are saved in one central, secure cloud-based location, accessible to staff online from anywhere and on any device.
Darren Coote, Manager at Brentacre Insurance, said:
"SA1 have been our IT and phone supplier for several years now. They have really stepped up during the COVID period which has allowed us to concentrate on running our business and keeping our staff safe. It's reassuring to know we can totally depend on them and we would highly recommend them!"
Alex Kamil, Technical Director of SA1 Telecoms, said:
"The VoIP system we have installed and extended for Brentacre Insurance gives them enormous flexibility and functionality, ensuring the business can work very efficiently wherever staff are located. It is just one of many solutions we can provide to help businesses to avoid disruption and run smoothly during lockdown periods.
"Here at SA1 Telecoms, we have worked very hard to ensure we have been able to fully support all of our clients through this challenging year. Our team of engineers have been working hard to make sure there has been as little disruption to our customer's businesses as possible, and that they have had full access to the support, hardware and software they required to maintain business connectivity and continuity."