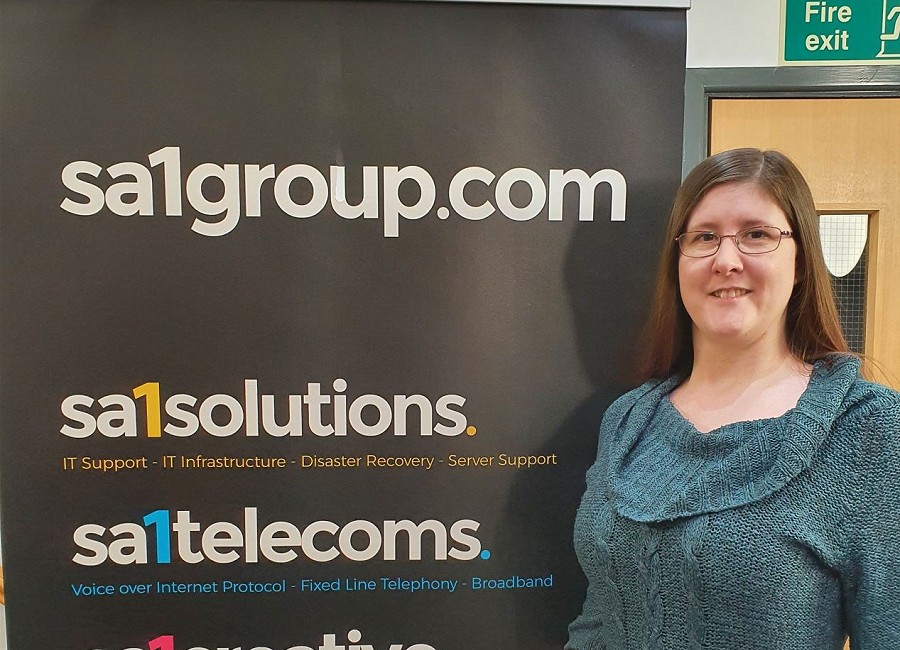 Here at SA1 Solutions, we are proud to offer an around-the-clock bespoke IT support service to our clients. To fulfil this goal, we rely on a highly trained team of specialists, an exciting new addition to which is software developer Rachael Parker. Rachael is already fully immersed in the position within our Software Development team, working on the full development cycle of products and providing quality customer service.
Prior to joining SA1 Solutions, Rachael exhibited fantastic determination and focus by undertaking a Computing and IT degree with the Open University, supplementing her training with several self-taught courses. Alongside her studies she worked at Virgin Media, developing her customer support abilities as a support agent, and later, her leadership skills as a team manager.
Utilizing her degree and desire to work in the IT sector, Rachael began working for Oyster Bay Systems, where she gained extensive experience as a junior software developer contributing to several complex projects. However, after eighteen months Rachael said she was unable to ignore her craving for an "exciting new challenge" and felt thoroughly prepared to immerse herself in a role at SA1 Solutions.
Simon Ahearne, Managing Director, said:
"We are delighted to have Rachael join us on our team and based on the expertise and commitment we have already seen from her, we are confident that she will exceed all expectations.
Since taking on the role, Rachael has already had ample opportunities to broaden her skillset and add to her developer's toolkit.
Rachael Parker explained:
"The work is challenging but rewarding. I learn something new every day and have plenty of chances to improve, and I am supported every step of the way by both the senior developers and my superiors."
Rachael has enjoyed her experiences working for SA1 Solutions thus far. On the support given by SA1, Rachael said:
"I have been fortunate enough to receive the highest quality of training and support."
She has particularly appreciated working with senior developers Mark Evans and David Johns, who have made her feel "part of the team" since day one.
Rachael is thrilled to be part of the SA1 team and looks forward to her continued work with her new colleagues in the future.