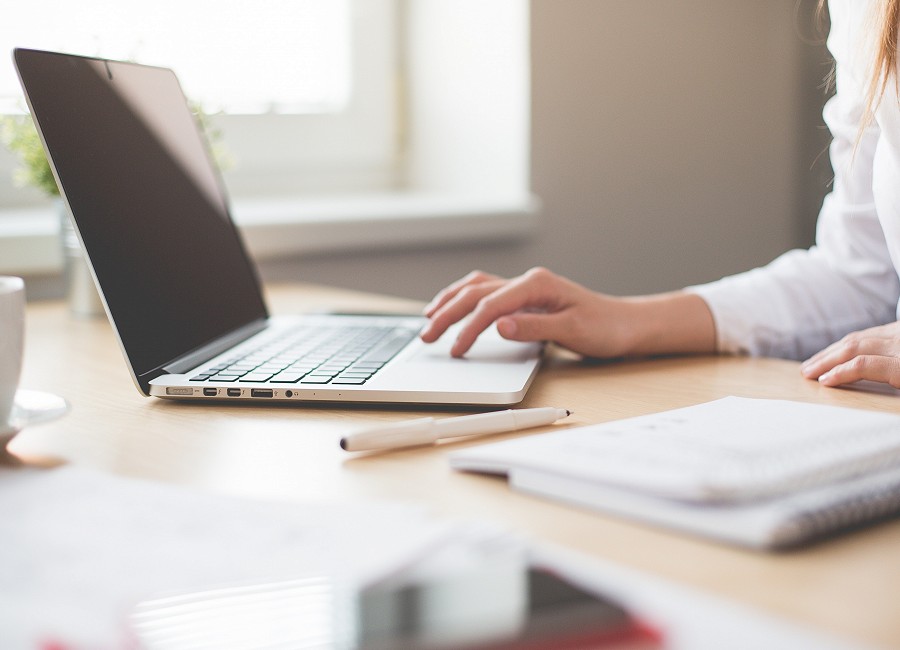 Why build bespoke business software?


Are you using some software for your business processes that don't quite hit all of the marks for you? Or is your software outdated and not fulfilling your growing requirements? This is a common criticism from businesses looking for more specific solutions to their software needs, but there is an easy answer to this in the form of bespoke business software, which has a series of advantages for your business.


Almost all businesses will rely on the use of software to improve and enhance their key business processes, whether that be finance, accounts, inventory, staffing, HR, stock, etc. Although there are a range of commercial software out there to support businesses, these will provide one-size-fits-all solutions with no customisation and may be missing some specific and precise features that you require.
Bespoke or custom software from SA1 Solutions is designed specifically for your needs and can include any features or enhancements that you require to make your business more efficient and streamlined. Ensuring you are getting what you need from your software to operate as effectively and efficiently as possible. Many complex and specific industries depend on the use of bespoke software such as recruitment, healthcare, finance, hospitality and more to create processes and customer journeys that work exactly how they are required.

Top 5 Benefits
Improved Staff Productivity
If your teams have the entirely correct tools to do their tasks, then not only will they be able to complete them quicker, but in turn will feel much more equipped and motivated to strive in their daily work life and not waste time filling in the workload gaps that generic software can create. Therefore, promoting proactivity and productivity within your workforce.
Personalisation
Despite there being many different ready-made applications and software to support your business, there will never be a one-size-fits-all solution to individual needs as different businesses have different requirements, processes, and workflows. Using pre-built software and adjusting elements to suit your needs may be a quick fix, but in the long run you will be wasting more time and effort with these workarounds than building software designed exactly how it needs to be used.

By adopting bespoke software development, you can ensure that your software will be able to keep up with its daily demands and requirements exactly how you need it to, with all the features and elements you need. Giving you no need to mess around with applications you simply do not require.


Safety and Security
In recent years, the safety and security of third-party or pre-built software has improved, however it doesn't even compare to the high levels of security that bespoke software can provide your business.
When your software is custom built specifically for you, then only you and your business have any form of access to it. Bespoke software is much more difficult to hack, so significantly limits any security breach risks in comparison to using open software in which many different organisations all have access.
Integration with Internal Systems
When using pre-built software, it is a common issue for businesses when two software packages used for different departments will not integrate sufficiently with each other. When this happens, it often causes extra work and complications as the data will need to be manually transferred over in some way to link the workflow. When building bespoke software, these internal systems can be easily integrated to work together exactly how you need them to. Allowing for ease of collaboration between departments as the work flows efficiently.


Scalability
When a business grows, its internal day to day operations often become more complex and intricate, and this can sometimes mean your old software is unable to keep up with the demands of your business anymore. Rather than switching and changing to different pre-built software as you grow, bespoke software grows with you and can be adapted to any size you wish. By working closely with your software development team, you can ensure your software perfectly fits the needs and demands of any sized operation. Ensuring your software is always optimal for your needs and meeting your targets.


At SA1 Solutions, our team of expertly skilled software developers work with many clients with both big and small businesses to produce bespoke software solutions that are unique and designed specifically for their business needs and goals. If you're looking to enhance the way your business works and operates, and in turn save cost, time and boost efficiency and productivity, then contact the team at SA1 to learn more about how we can help you.