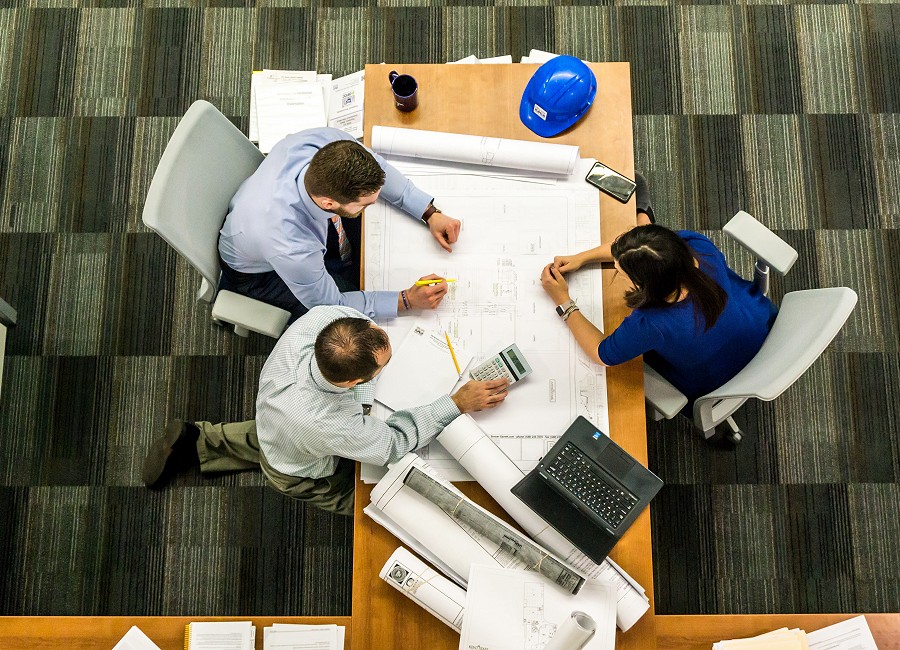 IT infrastructure consists of the hardware, software, network resources and services used to operate your business such as computers/laptops, applications, routers, servers and more. In the early stages of growth, businesses often opt for small-scale infrastructure consisting of a computer, phone system, router and standard applications such as Microsoft 365 to manage emails, documents and storage.
When businesses expand and introduce more users, systems, applications, and other additions, the basic levels of IT infrastructure can soon become inadequate and potentially damaging. Undeveloped infrastructure can lead to slow connection speeds, decreased employee productivity, compromised security and a negative user experience. Here are just some of the many reasons that IT infrastructure is important for your business.

Security
As the business world grows and develops, so does the world of cybercrime. Hackers are becoming more advanced with their methods of gaining access to business data. Small to medium businesses see high levels of hacking, as they are often deemed to be big enough to be a profitable target, but small enough to not have adequate IT security. High levels of cyber security are required to identify and defend against these intelligent attacks, and most basic firewalls and antivirus will fall short of covering all bases. Effective IT infrastructure will analyze and track threats, while identifying defensive weak spots in your security and constantly making improvements to better protect your digital assets.

Disaster Recovery
Infrastructure keeps all your IT functioning to its top ability, but is also there to support you when disaster strikes. If your business experiences a technical malfunction, security breach or other IT issue, this can create negative consequences. Data loss and system downtime for businesses can lead to lost profits, missing documents and customer records, decreased productivity and customer dissatisfaction, which could result in a damaged reputation for the company.
A robust IT infrastructure will include regular and comprehensive data backups which will be stored in an external server. The most recent backup can be restored quickly to get your business back up and running with minimal downtime and data loss.

Employee Productivity
If your IT infrastructure isn't up to scratch, this will lead to multiple issues for your staff such as slow processing speeds, poor connection, and puzzling data storage locations. All of these factors result in decreased work-speed for staff and therefore significant losses in productivity. With a sophisticated IT infrastructure, all of your businesses technical components work together in harmony, with easy-to-use and efficient applications available to enable staff to thrive.

User Experience
If your staff are struggling to maintain productivity with an ineffective and outdated infrastructure, then your customers are feeling the effects on their end, too. Through your online store, customer service team and CRM system, customers are taken on a journey with your business which relies on IT to provide the best service. If your customers are experiencing complicated booking/purchasing systems, long delays with customer service, and system downtime, then it's time to reconsider your IT infrastructure and seek a better solution to ensure you retain your important customers.


With IT infrastructure playing such an integral part in managing and maintaining your business, it's important to get it right.
Outsourcing your IT infrastructure to a professional service such as SA1 Solutions will not only save you the time and hassle of managing your IT, but will also provide you with reassurance that your IT systems are working at their top level of efficiency. SA1 Solutions provides IaaS (Infrastructure as a Service) to a range of clients, and can design, build and maintain an bespoke IT infrastructure built with your business at the heart of it. To learn more about IaaS, you can visit our page here, or contact the team to learn more.