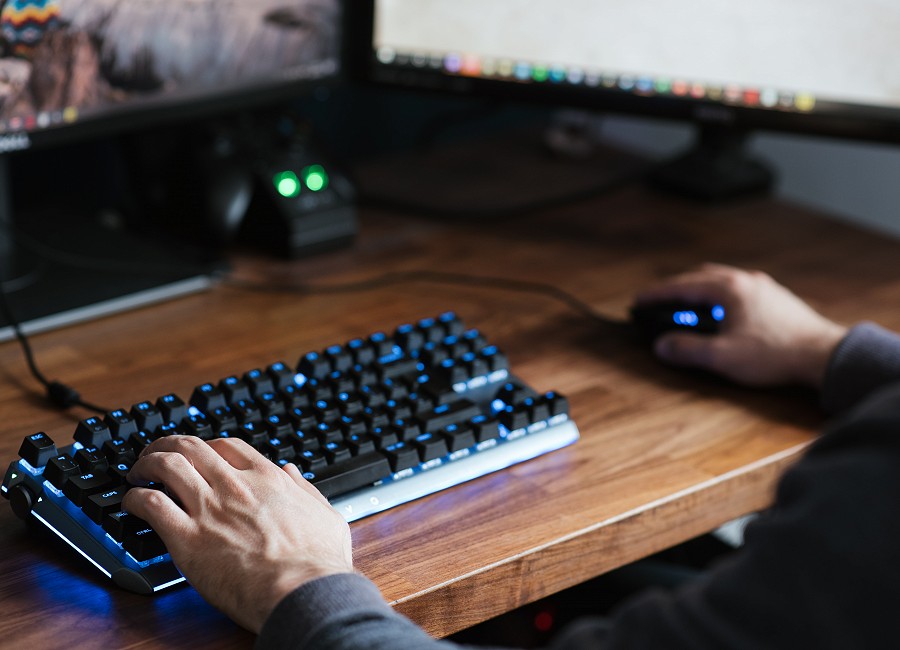 Most modern businesses rely on IT networks to access the internet and shared files, transfer data to various locations and to manage most basic daily operations. IT networks are an integral element in keeping your business running at its best, and maintaining a seamless network is a key contributor to success.

The Setup
Any two devices that connect and share data (such as a computer to a printer) is classed as a network. But business networks are often more complex than this and incorporate many different elements and connections.
A common setup for a business IT network would consist of: Internet > Router > Firewall > Network Switch > Devices. The Network Switch passes and communicates data back and forth via the internet to your office's devices and nodes such as printers, computers, servers, IP telephones, machinery, TVs, cameras and most devices that use IP technology.
Depending on the scale and mode of operations your business takes, you may require your network to be installed as one of the following common small business IT network setups:

LAN - Local Area Network
This is a computer network existing in a limited physical space, such as at home, office, campus, or headquarters. You could rely solely on Wi-fi connection or incorporate ethernet cables for a stronger wired connection

WAN – Wide Area Network
This network spans a large physical space, such as two company offices in different countries or cities and allows all employees to access the same information and devices. A WAN consists of multiple LAN networks connected through a router. This set up means your smaller branch office could share the same printers, servers and telephone system as the main headquarters through a WAN connection.
The Internet itself is the best example of a WAN network, which is made up of millions of worldwide LANs connecting to one larger network to access data.
VPN Virtual Private Network
This network connects devices without a physical existence, to provide remote employees access to company networks. This is useful when you have employees working from multiple and unpredictable locations while traveling, such as travelling to a client's premises to perform work.
Benefits
Ensuring that your IT networks are set up correctly for your business, managed sufficiently, and capable of keeping up with demands will not only improve productivity, but also provides security from data loss and provides staff and customers more flexibility and reliability. Benefits include:
● Software and Data sharing
● Hardware and broadband sharing
● Connectivity and communication among company employees
● Increased storage capacity.
● Disaster recovery and increased security.
Many small businesses outsource their IT management services to a professional company such as SA1 Solutions, with engineers who are experts in designing, supplying, installing and maintaining IT networks for a range of different businesses. Putting your IT network into the hands of professionals means a service you can rely on.

Managing your business IT network is an integral part of maintaining an efficient and successful workflow for employees and customers. Make sure yours is working at its best and contact SA1 Solutions to discuss your business networking solutions.