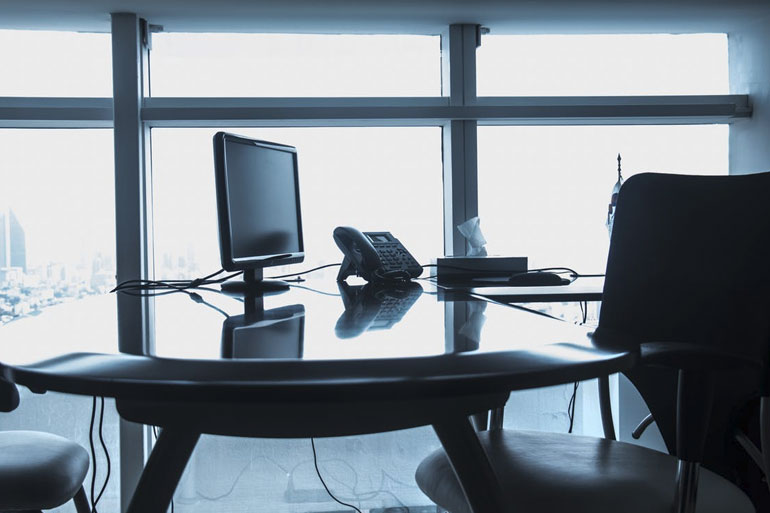 The systems are still evolving and will need support from other technologies such as 5G networking and AI in order to achieve their potential.
Companies are prioritising mobility and cloud communications in order to meet the requirements of an increasingly remote-working world. On that note, here are some trends we expect to see this year:
The continued integration of 5G
The emergence of hybrid and remote working has meant that the communications industry has also had to evolve and improve to cope with the new landscape of the industry. Therefore, 5G is becoming the most talked about communications trend and one that will be adopted to reflect the fast-paced, on-demand focus of businesses today.
5G networks, or fifth-generation wide-area wireless networks, allow for faster and improved connection speeds that are poised to transform internet connectivity. The technology's benefits include the elimination of call drops and call jitter, and packet loss during data transfer.
AI within customer service
Though artificial intelligence (AI) is not a new trend, the reliance on this type of technology is predicted to increase, particularly in customer care, sales and security. Automated customer service agents are set to gain popularity for companies looking to streamline customer support processes as well as sales processes. AI technology can optimise VoIP processes and will also aid with detecting and protecting against data breaches, something that business owners now need to address as an ongoing point of emphasis.
AI technology is being adopted by companies because it speeds up the resolution process, allowing call centre agents to deal with more challenging issues that require more time and attention. Prolonged use of AI will result in real-time learning and in some cases can predict customer behaviour and provide valuable business insights, helping to inform sales and marketing strategy for the future.
Improved VoIP assistants
Working within the realm of artificial intelligence, businesses can also benefit from improved integrated AI technology by automatic certain processes like call routing, sending calls to voicemail and more.
We have been exposed to virtual assistants for some time now, and many utilise virtual assistance like Amazon's Alexa and Apple's Siri daily. Integrating this technology into your VoIP system will be extremely beneficial, as most virtual assistants' function through AI, agents can provide a personalised service to clients through the information gathered from previous calls or communication.
The integration of VoIP data and other customer data
VoIP systems can provide valuable data for businesses owners in the form of performance insights. This type of system gives deeper information into communication habits than the systems than traditional landline systems, including the time spent with each individual customer and how often customers get in touch.
Additionally, integrating a VoIP system with CRM software means that businesses will have a fully up-to-date contact list which updates automatically with any additional and relevant information.
The death of analog phone systems
Anyone working within the telecommunications industry has witnessed the gradual demise of traditional landline phone systems for the last decade, and that trend is not going anywhere. Data from a Uswitch study shows that there are now around 22 million landline connections in the UK, a 15% decrease from its peak at the turn of the century. In the last three years alone, 1.41 million UK households have ditched their landline following a heavy reliance on mobile alternatives.
The study also showed that 35% of people only have a landline because it's necessary for having a broadband connection. Once that aspect of internet connection evolves, we expect to see a further reduction in landline connections moving forward.
The rise of mobile Unified Communications
Smartphones themselves have revolutionised the way that we live and work within society. The smartphone evolution now means that users have access to services around the clock.
From a business standpoint, mobile communication solutions are as useful as ever with more people working remotely and needing to stay connected to both customers and colleagues. This type of technology helped stabilise businesses during global lockdowns and increase their operational flexibility.
The mobile communications market, including VoIP, is expected to reach $1.8 trillion in 2022 and this in combination with 5G will allow for much improved accessibility to information and ability to conduct conference calls, virtual team meetings and more.
For advice on any of the aforementioned systems or technologies, get in touch with our expert team today. Call 01792 439087 or email info@sa1solutions.com.