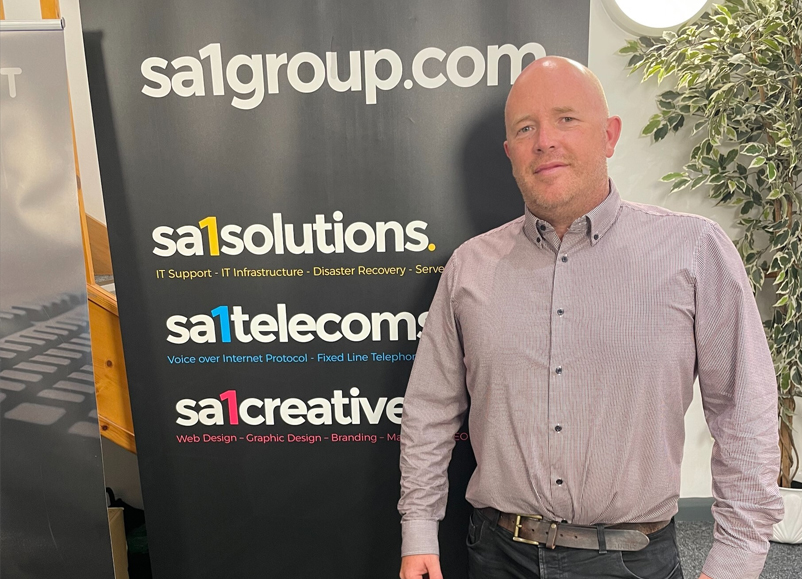 SA1 Solutions, a leading IT and communications company based in South Wales, has appointed a new Sales Manager Owen Price, at their base in Swansea. Owen's role will be to further push SA1's unique offering as a one stop shop to more organisations across the UK.
Owen has a wealth of experience in sales and has spent the last 10 years working within sales and recruitment for the Education sector. SA1 has seen a great demand for its services post pandemic, especially in areas of IT security and remote working. It will now be Owen's responsibility to facilitate this growth and push SA1's offering to a wider audience.
Owen Price, Sales Manager of SA1 Solutions, commented:
'It has been a steep learning curve, but that is exactly what I was looking for. I wanted a new challenge, something that would excite me and push my capabilities. I already can see what a great service SA1 provides many organisations and just how much they have to offer any company in any sector. Their ability to cover all areas of IT is impressive and I look forward to participating to the growth of this great organisation.'
Simon Ahearne, Managed Director at SA1 Solutions, said:
'At SA1 we believe more about a candidate being a right fit than their IT knowledge, we can teach someone the tech, but we need their personality to fit in well with our teams first. Owen has the fundamental sales drive and ambition we were looking for in a candidate. I am looking forward to working closely with Owen, to build something special and take SA1 to the next level.'
If you want to speak to Owen, whether that be to discuss new Business or whether you are an existing customer and would just like a catch up please feel free to email him on owen.price@sa1solutions.com or call our office line on 01792 464242.