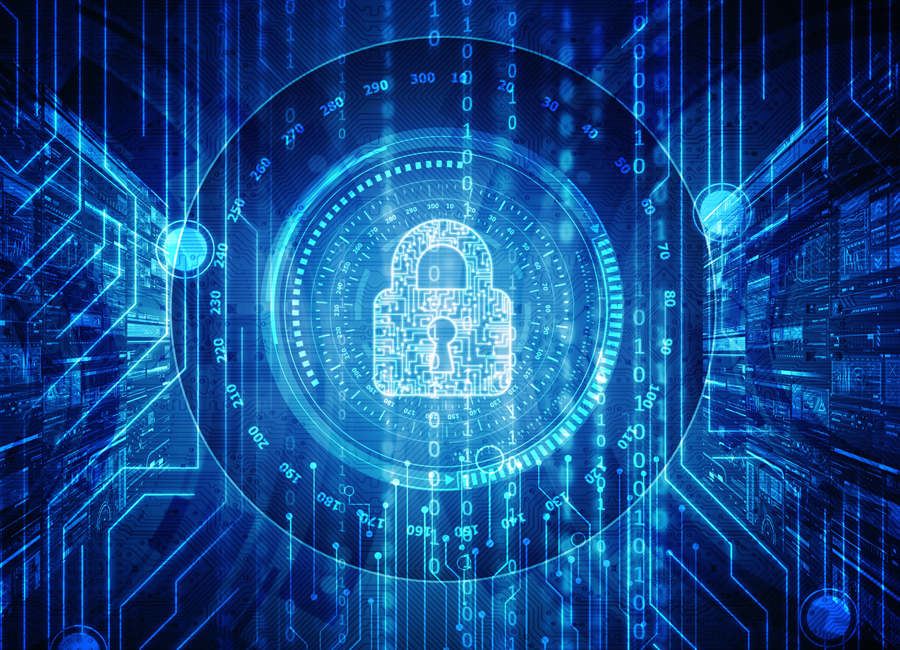 Cybersecurity Awareness Month occurs annually through the month of October and highlights the risk of cybercrime for businesses and individual users alike.

There are more than 4.95 billion internet users globally, and that number is growing as more people have access to smart devices.

Our previous blog outlined some important statistics which proves the importance of cybersecurity for businesses, for example, cyberattacks occur every 39 seconds globally and that frequency has increased by 50% in the last year. The full blog can be found here[link].
In order to help with the prevention of cyberattacks and raise awareness of what to expect, we have compiled the most common scams that are seen today:
1. Phishing emails
What it is: Phishing is one of the most common cyberthreats and though there has been increased knowledge and awareness of the issue, it is still an effective form of cybercrime. Phishers take on the persona of a trustworthy source, typically a friend, neighbour or colleague, in an attempt to acquire information or click a malicious link via email, social media or other messaging apps.
How to spot it: The most important step in spotting a phishing email is to review and check the email URL for inaccuracies like misspelled names or poor grammar in the text itself. If you view an email on a laptop or PC, you can hover over the link to see the full URL and know if they are sending you to a real or scam website.
Our full advice on how to spot a suspicious email can be found here.

2. Fake antivirus software
What it is: These types of threats occur whilst browsing the web, when suddenly a pop up appears saying your computer is now infected. The aim of these scams is to get users to download free antivirus software which is, in reality, a virus, malware or ransomware.
How to spot it: Only trust virus information from your own antivirus software and if you don't have one, be sure to get one right away. If you already have antivirus software, you will know what certain pop-ups will look like from them and be able to spot imposter pop-ups. Keep in mind that legitimate antivirus software works in the background and will ask you to take action only on occasion.
3. Fake texts and emails offering discounts on energy bills
What it is: This scam may become more apparent with the current energy crisis we are experiencing. The message invites people to apply for a "non-repayable discount" and instruct the recipient to follow a link to a fake Ofgem website to provide personal details and set up a direct debit to receive the money.
How to spot it: They will typically display 'Claim your bill rebate now" in the email, and the emails will also copy the Ofgem logo and colours to seem authentic to users. Remember that there will be few occasions where you will need to hand over your bank details online and pay attention to the email URL as an indicator of the legitimacy of the sender.
4. Tech support scams
What it is: This scam may take the form of either a phone call or an advertisement, where tech impersonators contact a user to tell them their computer has been infected – often without even seeing the device.
The scammers will then prompt users to download an application that lets them control the computer remotely and the cybercriminals will download actual viruses or create the illusion of an issue. It is from there the scammers will ask for money to fix the issue.
How to spot it: Tech companies will never call you to tell you that something is wrong with your computer. Use Google search to check the legitimacy of the telephone number that has called.
5. Package delivery scams
Though the drastic increase in online shopping over the last decade has meant a convenient online shopping experience, the vast number of packages that are delivered daily means that there is opportunity for cybercriminals to exploit this.
What it is: These texts will typically say: "we have attempted to deliver your parcel but were unsuccessful. Please click here to for redelivery," with a link.
How to spot it: Package delivery services will not use a regular mobile phone number to get in touch. That is the first red flag. Legitimate texts of this nature will usually come from the delivery service itself, like DPD, Hermes etc. If you receive such texts, we recommend checking the app or site that you have delivered from, as delivery information and records of your orders can be found there.
How we can help
At SA1 Solutions, we are a Cyber Essentials certified company, and believe that prevention is always better than cure. Risk management against cyber-attacks and IT security threats is now one of the most important elements of business IT.
Our team of experts are on hand to recommend the best course of action regarding cybersecurity, and are willing to answer any questions you may have on protection, data leaks or Cyber Essential certifications.
You can get in touch by calling 01792 439087 or submitting your question here.