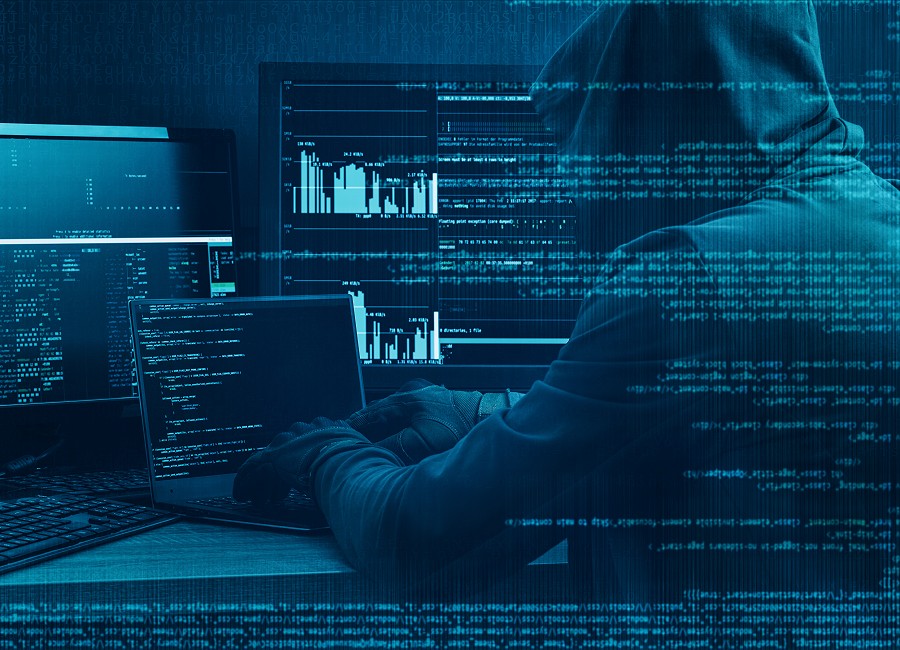 Cybercrime impacts businesses of all sizes regardless of their position within the supply chain.
There are currently more than 1.93 billion websites online and that number is growing, so focusing on digital infrastructure is vital for companies when protecting against security breaches at the hands of hackers.
October signifies Cybersecurity Awareness Month, and this year's theme is "See Yourself in Cyber". The aim is to focus on the people aspect, providing information and resources to help educate the public, and ensure all individuals and organisations make smart decisions whether on the job, at home or at school – now and in the future.
There are four main actions that are encouraged during the month, including:
Think Before You Click
Update Your Software
Use Strong Passwords
Enable Multi-Factor Authentication
Participate in the conversation by using the hashtag #CybersecurityAwarenessMonth on social media. To download your full cybersecurity toolkit, please click here.
Cybersecurity is particularly important today following a move to a more hybrid working environment as businesses are becoming increasingly digitized – a move accelerated by the pandemic. The more digitally focused working practices become, the more there is an increased risk of cyber-attacks.
The primary purpose of cybersecurity is to reduce the risk of cyberattacks by preventing unauthorised access to the personal information which is becoming increasingly stored online.
With that in mind, we have compiled some facts and statistics that illustrate the importance of addressing cybersecurity:
1. 30,000 websites are hacked around the world every day.
Over 30,000 websites are hacked daily which often results in stolen information, ruined websites, and data leaks. This number is poised to increase over time as more people and business utilise the internet.
2. More than 80% of UK organisations experienced a successful attack in 2021/2022.
The CyberEdge 2022 Cyberthreat Defense Report (CDR) provides an insight into cyber security in countries all over the world and found that in the UK, 81.4 percent of organisations had experienced at least one cyber-attack in the year prior to the study. Though this number is alarming, the UK was not the worst-hit country with Colombia (93.9 percent), Turkey (93.7 percent), and Spain (91.8 percent) all seeing a higher portion of organisations deal with attacks.
3. WordPress represents 94% of all CMS platforms vulnerable to hacking.
WordPress is one of the most popular platforms for website creation globally but is also the most susceptible to hackers. WordPress accounts for over 94% of all content management platforms vulnerable to hacker attacks.
4. A 300% global increase in cybercrimes since the COVID-19 pandemic.
Cybercrime is experiencing a steep rise since the pandemic. Cybercrimes are now three times more likely to occur now than before the pandemic.
5. Small businesses are the target of 43% of cyber-attacks.
Small businesses typically lack essential protection software, making them vulnerable to cyber-attacks. Often, there are no trained IT professionals at small businesses, so there is no dedicated individual at the company who is focused on cybersecurity.
6. Hackers attack every 39 seconds globally.
On average, there is an attack on individuals, websites, and businesses by a hacker or scammer every 39 seconds. The main factors that hackers target are weak passwords and computer protection.
7. Personally identifiable information (PII) is the most common type of record compromised.
44% of all attacks include personal identifiable information (PII), although other records that are targeted include: anonymised customer data, intellectual property, employee PII, and other sensitive data. This is problematic as personal information can be used to access bank accounts or locate people using their IP address.
The second most common type of record compromised in cyber-attacks is anonymized customer data at 28%. This form of data is similar to PII but it is modified so that identifiable information is removed.
8. Which industries are most affected the most by cyber threats?
Retail, government, financial, and healthcare industries are the industries most targeted by ransomware. It is estimated that more than 70% of cyber breaches are financially motivated.
In 2021, Military/government sector companies saw a cyberattack increase of 47%, and the healthcare industry saw an increase of 71%.
9. In 2021, cyberattacks on business organisations increased by 50% globally.
As previously stated, the pandemic brought about an increase of digitialisation and business' focusing on becoming more online focused. This resulted in cyberattacks increasing by 50% when compared to the previous year.
Cyber Essentials
In order to help businesses of all sizes defend themselves from cybercrime, the UK Government has backed a certification called "Cyber Essentials", which is designed to help you protect your organisation against a wide range of cyber-attacks.
There are two levels of certification, Cyber Essentials and Cyber Essentials Plus, which you can read about here.

At SA1 Solutions, we are a Cyber Essentials certified company, and believe that prevention is always better than cure. Risk management against cyber-attacks and IT security threats is now one of the most important elements of business IT.
Our team of experts are on hand to recommend the best course of action regarding cybersecurity, and are willing to answer any questions you may have on protection, data leaks or Cyber Essential certifications.
You can get in touch by calling 01792 439087 or submitting your question here.