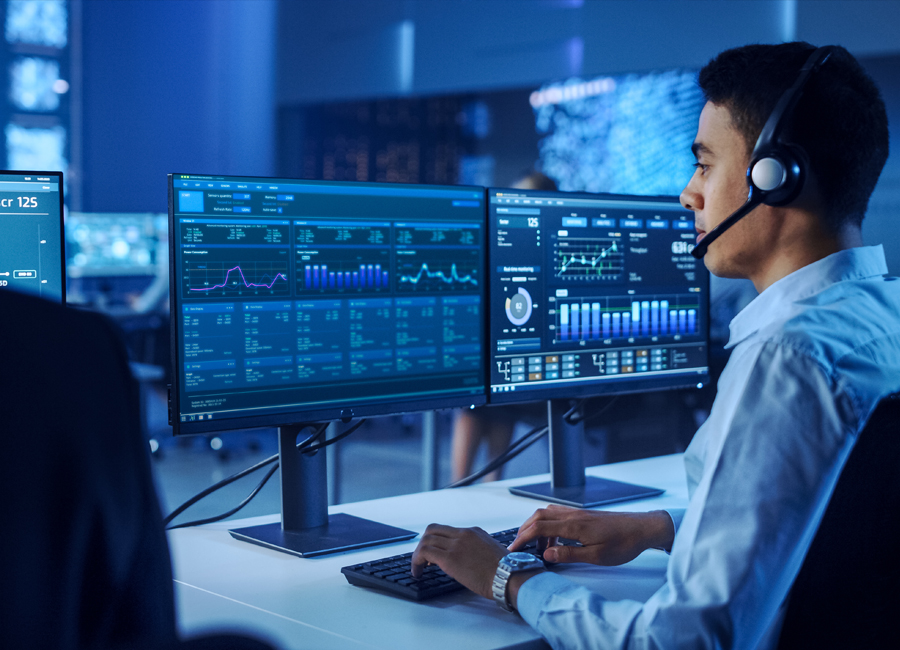 A managed service provider (MSP) delivers ongoing and regular support and active administration of IT services, such as network, application, infrastructure and security, and it is often used as a replacement for an IT system or IT department.
For more information on what an MSP is, read our previous blog here [link to blog 1].
The first part of the process when a business chooses to use a managed service provider is to assess the business objectives of an organisation, as well as its needs and infrastructure.
Here are some of the benefits of using an MSP to handle your IT:
Provide access to expertise. Hiring a reputable MSP provides an organisation with access to expert resources.
Provide constant network monitoring. Many MSPs offer 24/7 monitoring services using network monitoring tools that offer system visibility and cloud management. MSPs are specialised and dedicated 100% to the task of your IT systems. Therefore, can offer a quick and timely response in case of a performance drop in your system or failure.
Improve security. Working with an MSP gives your business access to security experts as well as key software designed to anticipate and target breaches before they even occur. Some MSPs also provide security software and awareness training for staff.
Improve cost efficiency. If numerous unplanned repairs are needed, paying a fixed monthly charge can be more cost-effective. While the MSP handles the day-to-day management services, customer organisations can focus on improving their services.
In summary, hiring a reputable Managed Service Provider ensures that your IT infrastructure is in the right hands. This will give a business more time to focus on growth and stability while receiving the best advice from a highly resilient team.
Contact us for more information about Managed Service Providers to get the expert help.