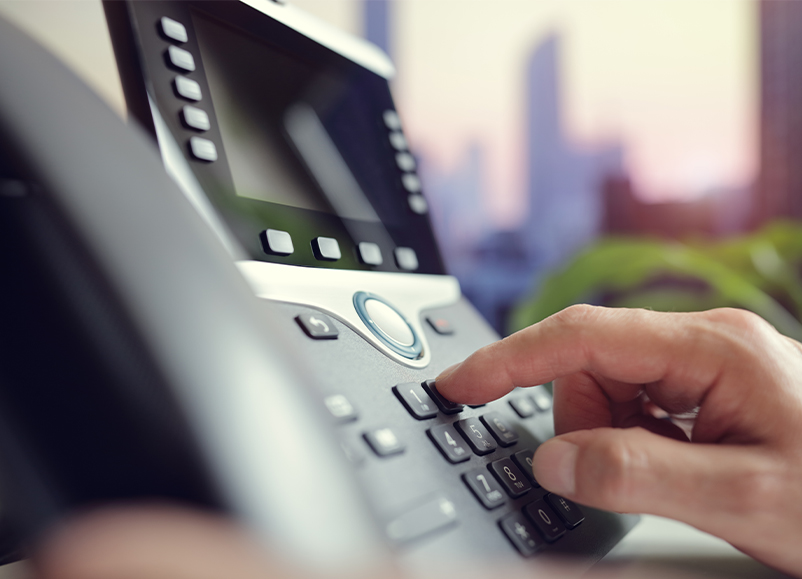 Preparing for PSTN Switch off: All of Your Questions Answered
In less than two years, the UK will be gearing up for the next advancement in telecoms systems following an announcement in 2017, where British Telecoms announced the venture away from the traditional analogue phone line. Otherwise known as PSTN and ISDN, the old system will be switched off to herald in a new era consisting of a fully cloud-based solution.
In addition to PSTN and ISDN, traditional broadband such as ADSL and FTTC will also be switched off as our current network is old and difficult to maintain. As an essentially 20th-century technology, the PSTN is increasingly unable to cope with the demands of 21st-century communications. as businesses are being encouraged to switch to full-fibre.
Many countries have already completed the full switch-off, including Estonia and the Netherlands, with Germany, Japan and Sweden beginning the process too. This need to overhaul the UK's telecommunication system stems from the increasing difficulty engineers have found in maintaining and extending the current network, with many of the key components and hardware no longer being manufactured.
In this blog, we hope to answer some of the questions regarding the PSTN Switch Off.


What does PSTN stand for?
PSTN stands for Public Switched Telephone Network, which was originally made up of the traditional copper wire system designed for analogue voice communication. At the moment, the majority of telephone systems across the UK are still connected with copper wiring which links into the Public Switched Telephone Network. The PTSN Switch Off is a mammoth task for the thousands of engineers in Openreach, with approximately 14 million phone lines affected.
ISDN, which stands for Integrated Services Digital Network was introduced within the PSTN in the late eighties. ISDN is a digital version of the analogue phone line which facilitates the transfer of voice and data over PSTN copper lines.
PSTN was relied on for a host of other uses, such as dial-up internet, and was originally the most reliable way to make phone calls.


When will my landline be switched off?
The PSTN Switch Off is planned for the end of December 2025, and will include PSTN landline along with all other fixed lines. After this date, all home and business phones in Britain will only work if they are connected to the internet, running on VoIP service.

From then on, every legacy phone line and broadband connection across the UK will need to be upgraded to a fully digital service that uses internet protocol (IP) across a fibre-based network.
Openreach are confident that this deadline will be met, with all products reliant on the PSTN to be withdrawn by that date.


Why is the switch off happening?
Both PSTN and IDSN have become antiquated and outdated, having been overtaken by newer technologies such as fibre and broadband. The Switch Off has been instated to meet the demands that the digital era brings and to pave the way for a fully digital network.


Who will be impacted by the PSTN Switch Off?
Everyone will be affected, both domestically and in business terms. For businesses, this is an incredible opportunity, but without careful preparation 2025 could be a year of chaos, disruption, and unprecedented costs.
There will be some replacement products available depending on the needs and location of the business. Contact us to talk to our specialists about what the best solution is for your business.


What is replacing PSTN and ISDN?
The main technology that will replace ISDN and PSTN is VoIP. VoIP stands for Voice over Internet Protocol and is what we specialize in at SA1 Telecoms. VoIP allows your telephone service to be delivered via an internet connection.
Using VoIP has many benefits for businesses, for example, it can easily connect your telephone system between multiple sites, giving you a unified communications system. It is also much easier with this system to add new locations as you expand.
The traditional telephone systems simply cannot do what a VoIP service can. Users are not tethered down by a landline. Instead, they can take calls wherever they are, as long as the VoIP phone is connected to the internet. This gives users a lot more freedom and is a particularly attractive quality for busy professionals.
More information on how to move to VoIP can be found here. Or alternatively, speak to our team who can answer any further questions that you may have. Call 01792 439087 or email us at info@sa1telecoms.com.