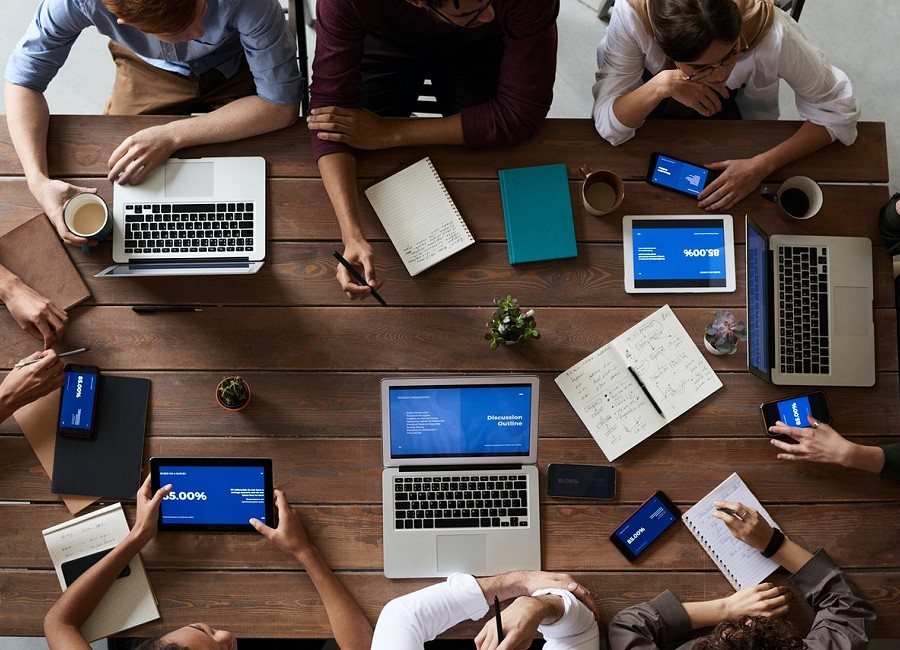 With employees once again being asked to 'work from home if possible', and further coronavirus lockdowns inevitable, finding the best way to keep staff connected, motivated and informed is the top priority for many businesses.
There are many video conferencing software options available to keep your workforce connected, but, here at SA1 Solutions, we believe one of the most practical and easy to use packages is Microsoft's offering – Teams.
Teams is Microsoft's online collaboration tool and is included as part of its Office 365 package with Business Premium, Business Essentials, and also Enterprise (E1, E3, or E5) subscriptions, so many businesses will already have it – though they may not know it.
The platform is specifically designed for integrative collaboration in a work environment – something that some other conferencing software is less capable of.
Teams is, therefore, far more than another online video chat tool. It is a complete hub for work-based communication, allowing its users the opportunity of centralized collaboration using tabs including conversations, a wiki, and shareable files.
The product is designed to be customised easily, allowing users to incorporate many of the Office 365 features directly into Teams. As well as the basics, you can also add other Microsoft apps like Excel, Word, and new Office 365 tools like Planner. It also supports integrations from many non-Microsoft products including the Adobe Creative Suite and Zendesk.
The Teams platform grows out of Office 365 Groups, also known as Modern Groups. Groups incorporates a number of the features that help make Teams more powerful, including a group email address, calendar, notebook, and cloud integration for document storage.
Groups may be used to bring people together for a one-off project (including several different departments or collaborating businesses) or a group of people who work together regularly, with a common goal or objective – like a department within an organisation, and you can employ as many or as few of the features as you need. Therefore, integrating Groups and Teams allows for greater flexibility and better team communication.
There are a few things to consider when working with Groups or Teams, including:
Naming your group – Is it visible to all users? Is it private or public? What should you call it? It is advisable to avoid creating an overly long, silly or bizarre name because it will be used as the group email address!
All users of the software can create a Group or a Team – though this makes the product very egalitarian, it might not be ideal for many businesses, so should be noted.
Adding Teams functionality to a pre-existing Modern Group – when doing this you can add or remove members from the new Team, though doing this would also add or remove them from the Group, so just be aware.
We also advise that organisations using Teams and Groups employ good governance to ensure they are being used appropriately and effectively. This is particularly important when it comes to changing personnel within the organisation and the deletion of non-active groups, because when you delete a Group or a Team, you delete all components of that Group including some previously saved content.
Microsoft Teams' ability to locate multiple workspaces and combine them into a seamless communication hub is what makes it one of the best options for collaborative working available to businesses during the pandemic – whether your staff are working remotely or not.
Here at SA1 Solutions, we can help with advice on using Microsoft Teams, as well as suppling training to get the best from its features – so just get in touch, contact us on 01792 439087 or info@sa1solutions.com