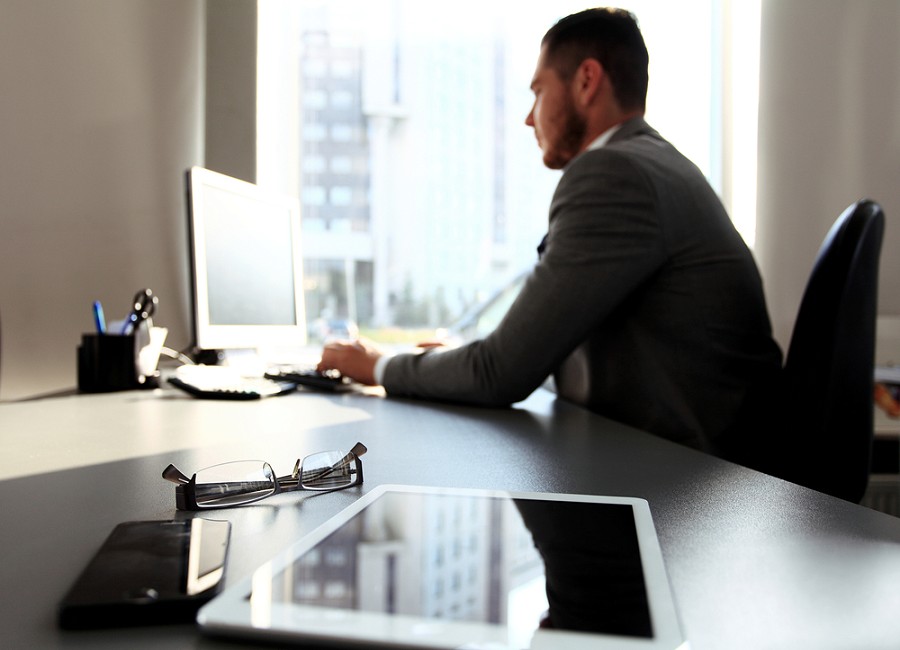 5 ways an MSP can support your existing IT department
It is a common misconception that businesses with an in-house IT team do not require the support of a Managed Service Provider (MSP). Yet a good MSP will complement and collaborate with your IT department to offer additional capacity, expertise or to complete one-off projects.
This is how we at SA1 Solutions operate.
We do offer fully managed support for businesses that do not have a dedicated IT team, but for those that do, we aim to support and enhance the work of in-house teams by offering resources and support as required. A full breakdown of our managed support services and how we do this can be found here and some additional benefits of using an MSP here.
In this blog, we further identify how a robust partnership between an in-house IT department and an MSP can help your business thrive.
1. Create additional capacity and support
Most in-house IT teams grapple with the challenges of capacity and budget constraints. They will typically be managing an abundance of urgent problems and enquiries daily. Having a finite set of in-house resources inevitably means there will be times when not all problems can be dealt with quickly.

Using an MSP to support the in-house team means that support is on hand at times of high demand, reducing the chances of the internal department becoming overburdened. Equally, some responsibilities and tasks such as patch updates and backups can be automated but monitored remotely. An MSP can relieve the IT team of these tasks, so business owners have peace of mind that things are always be up to date.
2. Fill skills gaps via third-line support
No matter how good your in-house IT team, such is the fast pace of change in the world of IT, there will inevitably be some gaps in knowledge and expertise. By partnering with an MSP, you instantly gain access to a much wider team of highly specialised personnel with a broader range of certifications and skillsets.

Our team at SA1 Solutions offers third-line support to help you tackle challenges your in-house IT team may have trouble with. For instance, we offer deep expertise in large-scale installations and security settings that require high-level expertise and skills.
Part of our multi-faceted managed support offering includes helpdesk support, infrastructure support, Cloud Migration support, Cyber Security, Microsoft 365 Support and backup and replication services. More on our IT Support services can be found here.

Third-line support refers to advanced IT specialists who are technically trained, experienced, and knowledgeable. Regardless of the issue, they will have the required level of knowledge to solve it, and, if the problem cannot be solved remotely, you'll receive an onsite visit.
3. Scale in sync with business growth
Any business growing quickly may also be looking to add additional resources and expertise to its IT department to help handle increased demand. It's vital for any ambitious organisation to both invest in security and embrace the latest improvements in efficiency and productivity available. Working alongside an MSP not only ensures your current infrastructure is scaled up safely but can also grant access to additional technologies.

The best part about it is, it's all scalable. You have access to what you need, when you need it and can scale back if required. Whether you are looking to switch servers, moving files to the Cloud, or creating a migration path from on-premises to hybrid working an MSP can make the transition seamless.
4. Sleep sound with round-the-clock cover
Hosting IT infrastructure can be costly and difficult to maintain and manage. An MSP can host your systems on your behalf. Your IT team can still control the systems, but a good MSP will host and maintain them, alleviating the pressure on your in-house IT department.

Working with an MSP also allows businesses to take advantage of a range of benefits such as reductions in data loss, disruption, downtime, and faster fault identification. In the case of disaster striking, an MSP will lead from the front and navigate the business back on track, rectifying issues, minimising the impact of the disaster, and formulating a disaster recovery plan.
5. Focus on what you do best: your business
One of the biggest advantages of working with an MSP is that it alleviates the time-consuming tasks from the in-house IT department, allowing them to focus on more productive aspects of the business.

An MSP will handle the minutia of everyday IT management that bogs down many IT departments, for example, a patch program or daily, weekly, or monthly backups. The in-house IT department can then focus on large-scale deployments, optimising infrastructure, or investigating the latest technologies to improve operations company-wide and make you more competitive.
Our managed support offering
SA1 Solutions is South Wales's largest independent IT company. We take pride in the diverse nature of our offering, and our fully managed support packages are designed around your business goals. This means our services suit all business sizes and levels of technical expertise via three main teams: our server team, software team and our helpdesk team.
Get in touch today to find out more about a stress-free, tailored package where you know that your IT support is in the right hands. Call 01792 439087 or email us here: info@sa1solutions.com.